---
As wildfires rage throughout the western United States, our family finds ourselves a few miles from some of the fires in Oregon.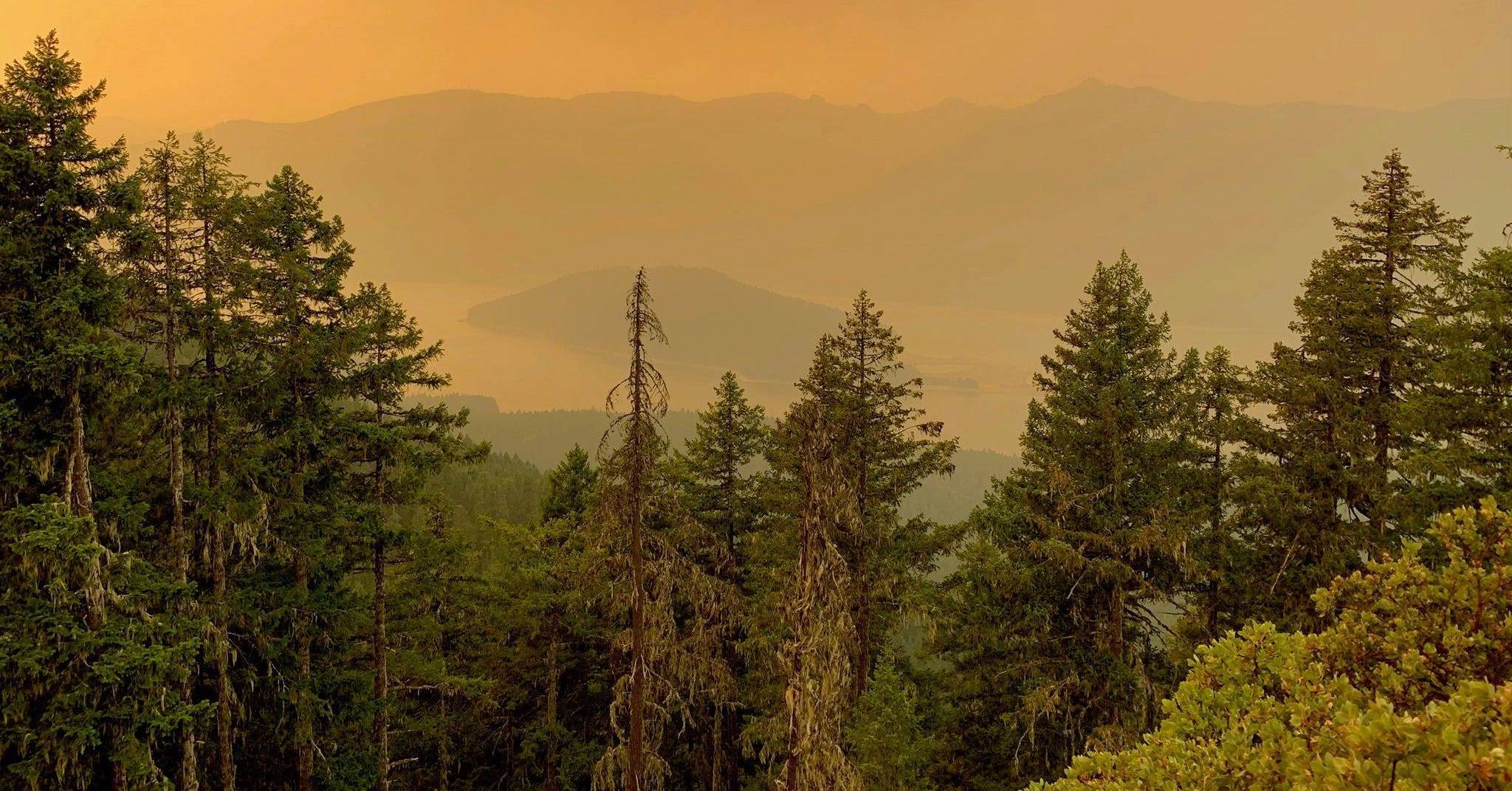 Update as of 9/15/2020 11:00 AM
The area to the south of us has returned to Level 1, and we remain there as well. The threat of fire seems to have subsided for now. A few days ago the air outside was completely unbreathable and the smell of smoke leaked into our house, even with all windows and doors closed. The air remains quite unhealthy, but seems to be improving a bit each day. With a chance of rain in the forecast this week, we're hopeful that we might be able to return to our not-so-regular COVID life soon.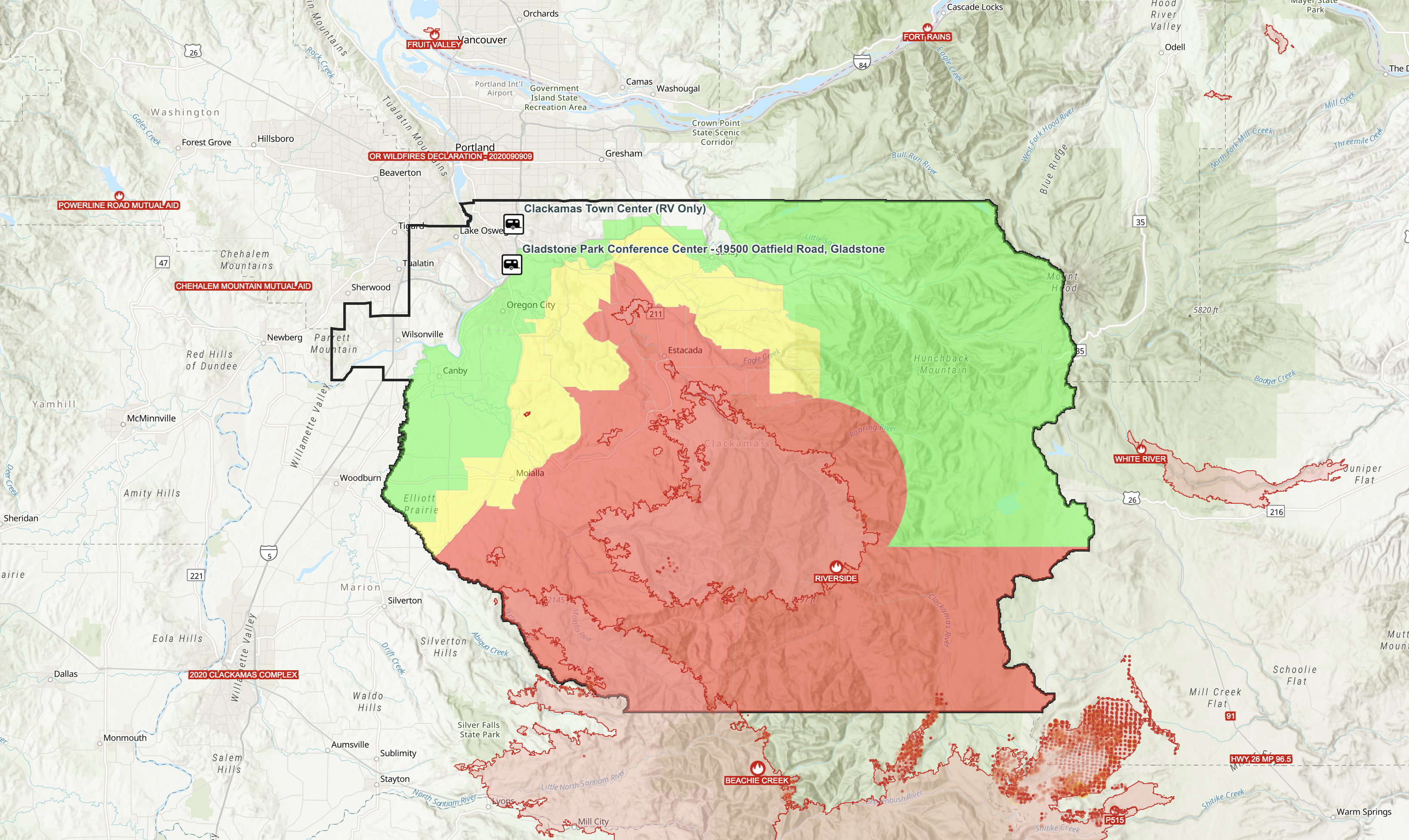 | Air Quality Chart | Air Quality Map |
| --- | --- |
| | |
Update as of 9/13/2020 1:45 PM
Level 1 has been lifted from the far Northeastern Parts of Clackmas County. We remain in Level 1 in our neighborhood, but we are very close to areas that are no longer under evacuation alert. The air remains hazardous to breathe and hopefully some rain will help clear it out over the next week or so.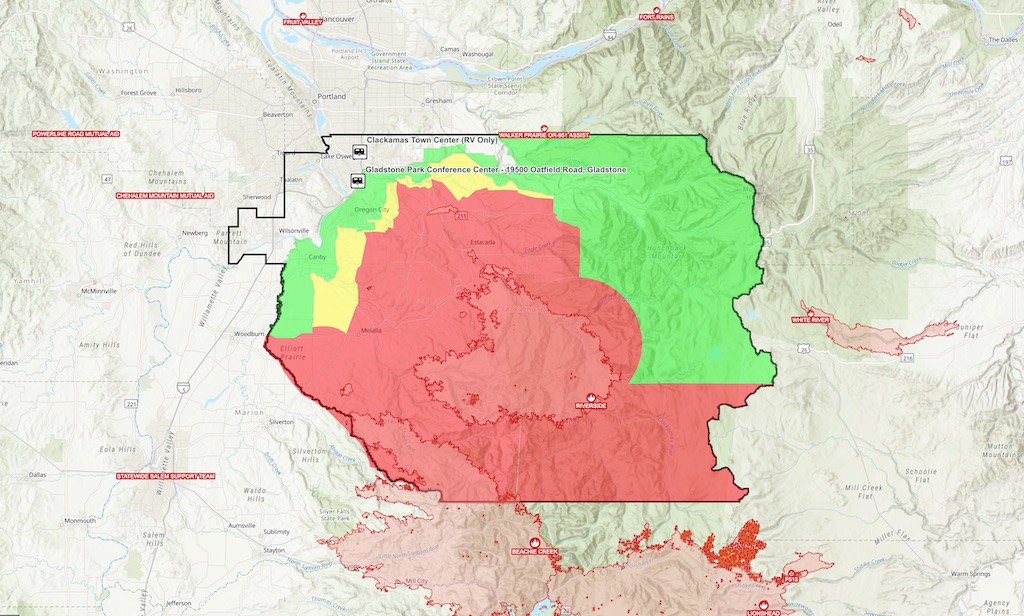 Update as of 9/12/2020 8:40 PM
Our neighborhood has returned to Level 1 and we remain prepared, but also thankful for this move in an improved direction. Our hearts go out to those experiencing loss of life and property during these fires.
Level 1: BE READY for potential evacuation. You should be aware of the danger that exists in the area, monitor emergency services websites and local media outlets for information. This is the time for preparation and precautionary movements of persons with special needs, mobile property and (under certain circumstances) pets and livestock. If conditions worsen, emergency services personnel may contact you via an emergency notification system.
The Wildfire Evacuation Zones Map continues to provide status updates on the current evacuation levels. The latest evacuation map of our neighborhood and the surrounding area can be seen below with our neigborhood in the blue circle.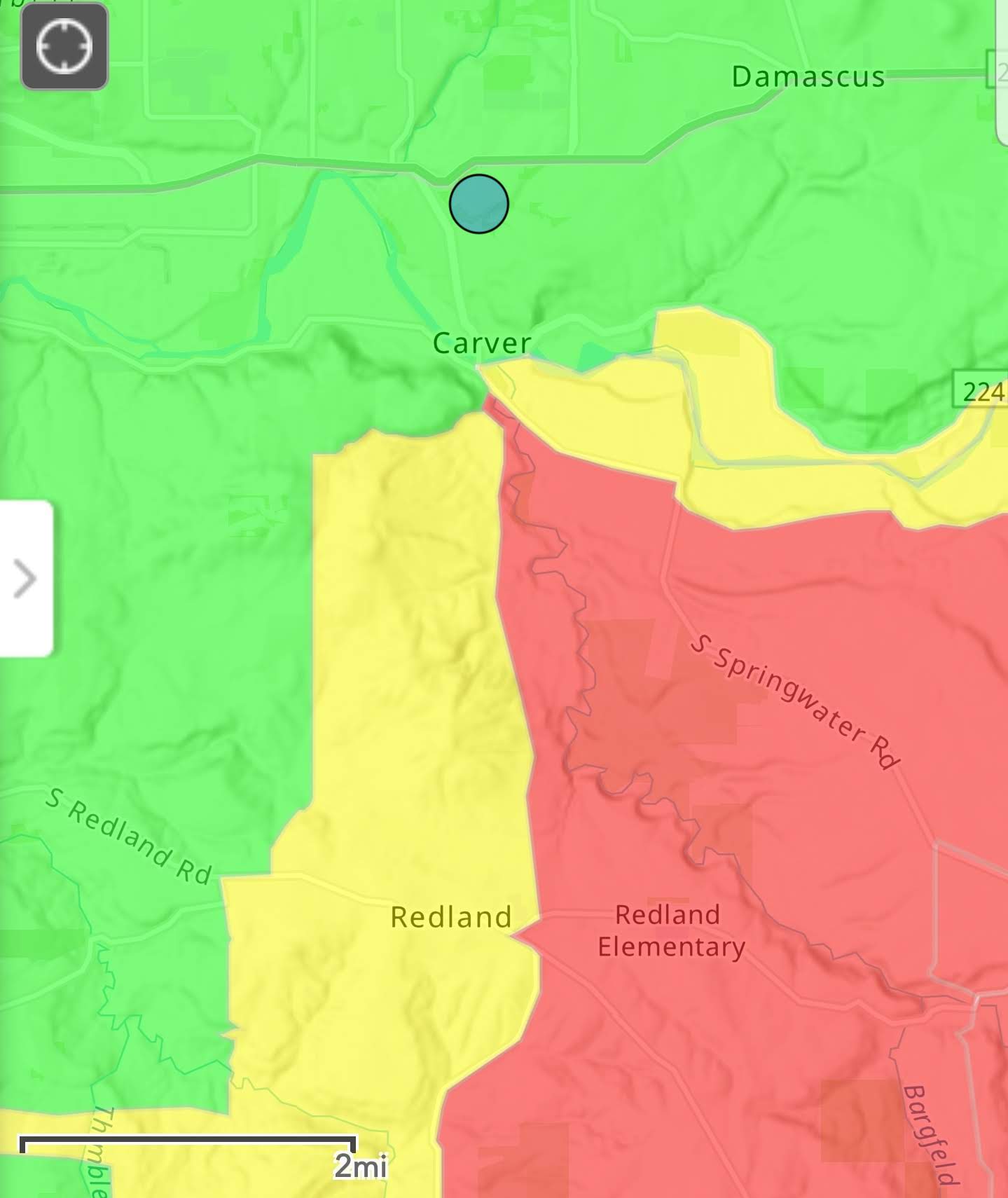 Update as of 9/12/2020 3:45 PM
We remain at home, but also on alert. The Riverside fire continues to move north along the Clackamas river, despite improved weather conditions.
According to a local news article
The Riverside Fire crept 2 miles closer to Estacada overnight Friday, and the leading edge was half a mile away from Estacada as of 9 a.m. Saturday. Officials planned to protect structures and build fire lines, as conditions allow. Officials said they expected better weather Saturday, as the smoke continues to block the sun. Still, they expect the fire to continue to progress northwest along both sides of the Clackamas River Corridor toward Estacada during the day and further overnight into Sunday.
Our home is about 14 miles Northwest of Estacada.
Update as of 9/11/2020 9:00 AM
Yesterday the remainder of Clackamas County was placed on alert Level 1. Our neighborhood was elevated to Level 2. The emergency alert system functioned well yesterday, notifying us on our phones when the alert level changed.
We have a neighbor working on the front lines of the evacuation and looting prevention efforts. Yes, sadly, you read that correctly. He and his wife have been providing us with additional information about the fire and the situation surrounding it.
We stayed home last night with our important belongings and necessities packed and ready to go. Wonderful friends from our church family have offered us shelter in the event we need it. We hope it doesn't come to that. Our hearts go out to those who have already evacuated, and especially those with nowhere to go.
Clackamas County has provided a Wildfire Evacuation Zones Map that also shows the locations of the fires themselves.
The first map below shows our neighborhood (blue dot) in relation to the alert levels. Level 1 is green, 2 is yellow and 3 is red. Note: This first map does not reflect the location of the fires.
The second map shows our neighborhood (blue circle) in relation to the fires themselves. Our home is about 5 miles from the nearest hotspot, and about 15 from the large Riverside Fire in the middle of the image.
The anxiety and ambiguity of the situation have taken an emotional toll on us, but we remain in relatively good spirits. Thank you for reading and for your concern for our family, our neighbors, our county, and everyone else experiencing difficulties and tragedies due to the fires all over the western US.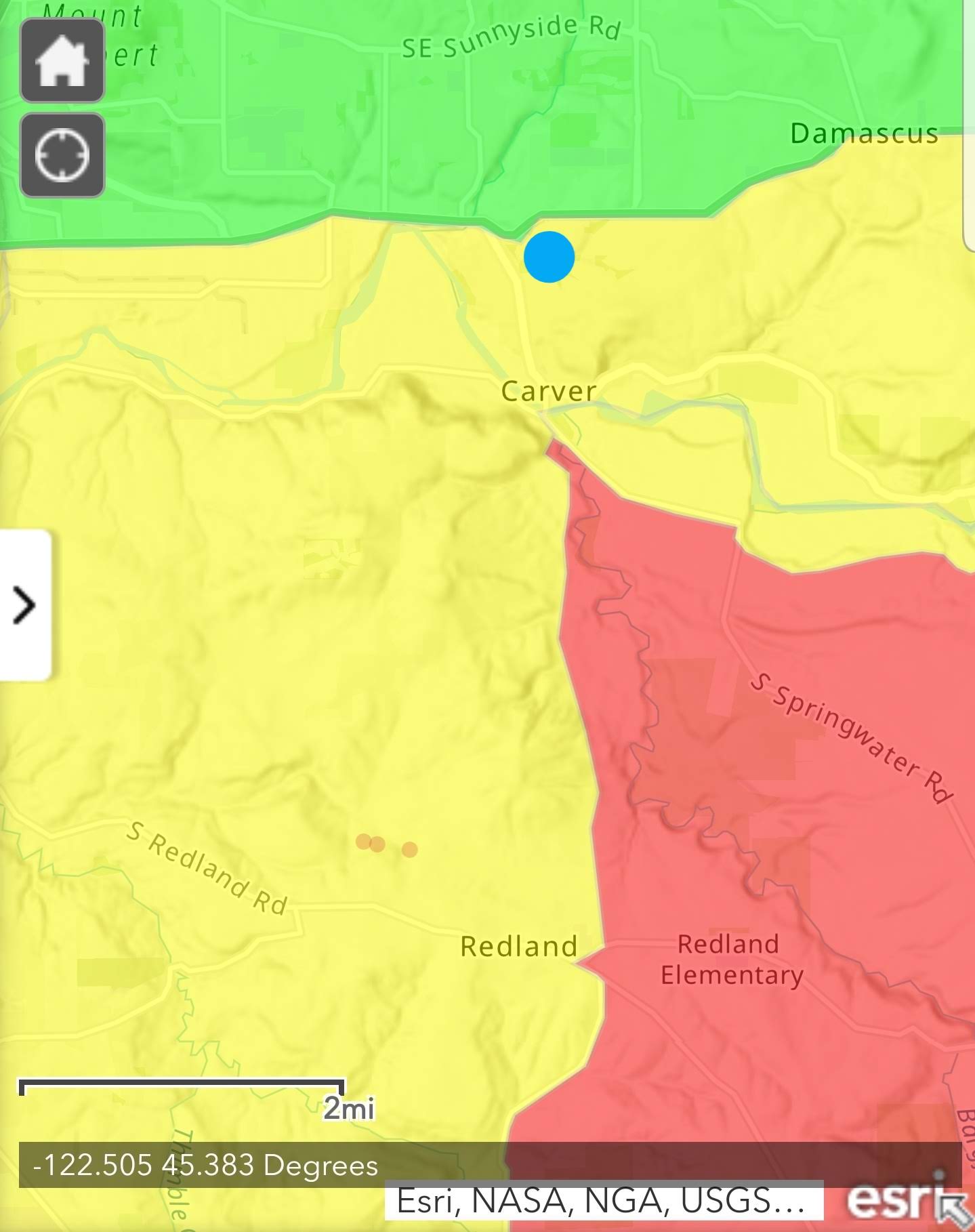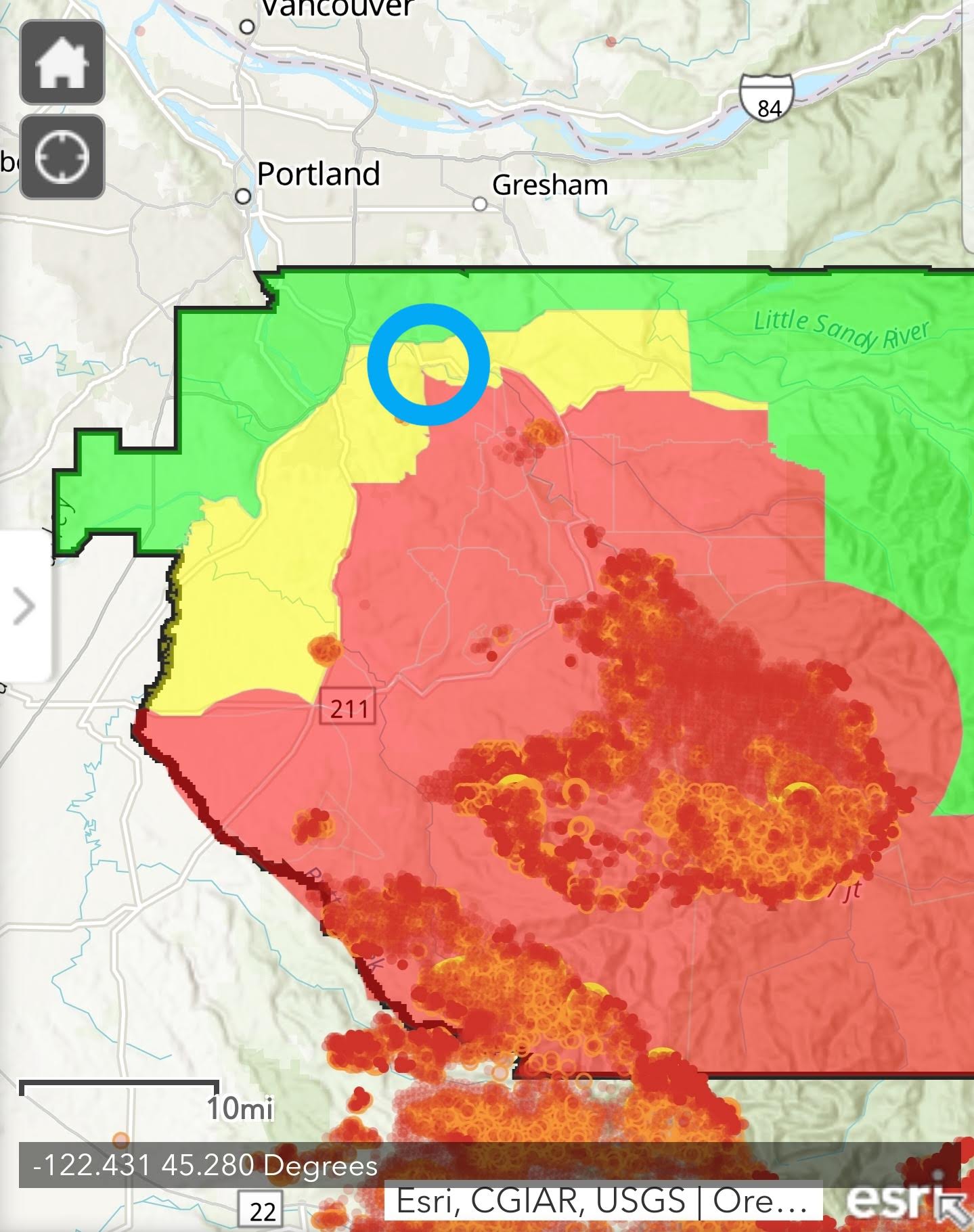 ---
Be sure to Subscribe via RSS to keep up to date with the latest content!
If you liked this post, you can share it with your followers or follow me on Twitter!
Looking for more?